Call Today to Schedule! 904-654-7445

$100 Cash for Your Old Windshield with ANY Insurance Replacement!!
auto glass Jacksonville auto glass repair Jacksonville FL

---
Complete Automotive Glass Services - We Do It All!!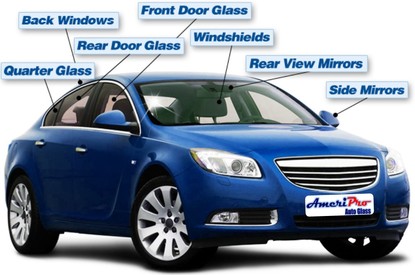 AmeriPro Auto Glass provides professional service for All of Your Automotive Glass Needs. AmeriPro Auto Glass WILL GIVE YOU $100 for your old windshield at the time of installation for ANY windshield replacement through Florida based insurance (other states may qualify depending on coverage) . AmeriPro Auto Glass is a Florida based company and is known for its' Professional, Full-Service Mobile Automotive Glass Services. We can take care of virtually any automotive glass replacement or repair need, including Power Window Motors and Regulators as well as Rear View and Side View Mirror Replacements. We offer No-Cost to you Windshield Replacement and Repair through your Florida Comprehensive Coverage Insurance with direct billing of all insurance companies so you have no out-of-pocket expense with Florida's Windshield Deductible Waiver Statute. We specialize in OEM Replacements on Ford F Series and Super Duty Trucks as well as BMW, Mercedes and Lexus, Cadillac and other luxury cars. Our Management Team has over 60 years experience in the Auto Glass Industry. Our technicians all have over 20 years experience. For all of your Automotive Glass needs, call AmeriPro Auto Glass today and see why thousands of customers make us their Shop of Choice....904-654-7445 for Windshield Replacement Jacksonville, Gainesville, St Augustine, Palatka and Orange Park. Auto Glass Jacksonville, Auto Glass Gainesville, Auto Glass St. Augustine, Auto Glass Palatka, Auto Glass Middleburg, Auto Glass Orange Park, windshield replacement Jacksonville fl, auto glass repair Jacksonville, FL, free windshield replacement

---
---
Guaranteed Service - Locally Owned - Lifetime Warranty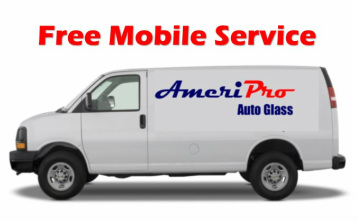 AmeriPro Auto Glass is LOCALLY OWNED and OPERATED. Our offices are based in Duval and Alachua Counties We are NOT an out-of-state company with a local phone number NOR are we a company based in Central or South Florida claiming to have locations in our area. When you choose AmeriPro Auto Glass, you only deal with local people who have a stake in our community and the longevity of our business. We are reputable and dependable and are a Better Business Bureau Accredited Business. Our service is guaranteed and all of our work is covered by our Lifetime Warranty ( see warranty for details ). We are the "go-to shop for Auto Glass Jacksonville, Gainesville, St Augustine, Palatka and Orange Park.

---
---
"We Bill ALL Insurance Companies"
Windshield replacement Gainesville FL, windshield replacement jacksonville fl

---
---
Our Cash Prices are LOW!


Mobile Windshield Repairs
New Windshields
Used and Refurbished Glass Available

Flat Rate Power Window Repair
Low Price Door, Vent and Back Glass
Free Mobile Service
All Major Credit/Debit Cards Accepted


---

Know Your Rights Under Florida Law


There are many misconceptions about no cost windshield replacements. Here is the truth:

All vehicles that carry Florida based comprehensive coverage insurance are eligible for no-cost replacements under Florida Law
Your insurance company CANNOT tell you where you must have the work done. In Florida, you have the right to choose who completes any work on your vehicle through your coverage.

You ARE NOT limited to "one free windshield per year" as many people think. You are entitled to coverage and replacement WHENEVER you have damage no matter how often it occurs.
Your deductible DOES NOT APPLY to windshield repairs and replacements under Florida law. The statute is listed below.


Florida StatutesTITLE XXXVII. Insurance
Chapter 627 – Insurance Rates and Contracts
Part XI. Motor Vehicle and Casualty Insurance Contracts
Section 627.7288 Comprehensive coverage; deductible not to apply to motor vehicle glass.The deductible provisions of any policy of motor vehicle insurance, delivered or issued in this state by an authorized insurer, providing comprehensive coverage or combined additional coverage shall not be applicable to damage to the windshield of any motor vehicle covered under such policy.auto glass repair Jacksonville FL
---
Call Today to Schedule! 904-654-7445
auto glass Jacksonville, auto glass palatka fl, auto glass st augustine fl

---

---
AmeriPro Auto Glass, LLC
PO Box 16333
Jacksonville, FL 32245