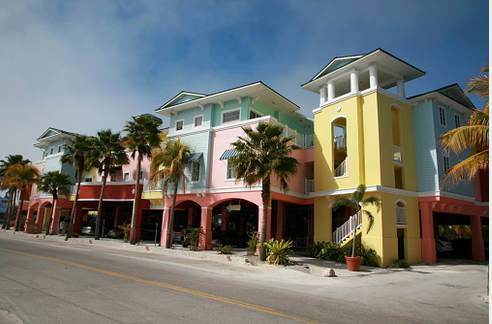 When AmeriPro Auto Glass, LLC replaces your damaged windshield through your Florida based insurance, we will give you $100 for your old windshield at installation!! That's a FREE Windshield Replacement AND $100 to YOU with absolutely no out-of-pocket expense! No Kidding!! No Gimmicks!! All vehicles and all insurance policies with Comprehensive Coverage qualify! We are a Florida Based Company and not out-of-state as many advertising in our area are. AmeriPro Auto Glass, LLC is BBB Accredited. See why thousands of Floridians have already taken advantage of our $100 For Your Old Windshield offer!! Call today to schedule!!
$100 For Your Old Windshield At Installation!!*
3 Easy Steps!!
 Locate your insurance information. Comprehensive Coverage qualifies you for a free windshield replacement.

 Call us and our team will set up your installation and schedule an appointment convenient for you at your location.

 Your Technician will provide you with a Professional FREE windshield replacement, a copy of our Nationwide Lifetime Limited Warranty and $100.
It's that simple!!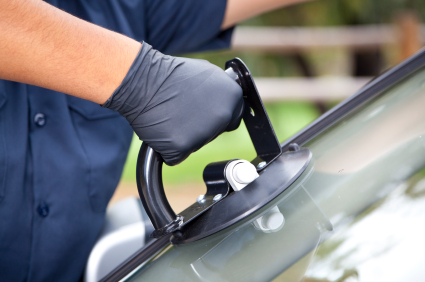 Windshield Replacement in Ft. Myers
Ameripro Auto Glass has the equipment to manage any type of situation in Ft. Myers. No job is too big or too small. We replaced and repaired windshields and other kinds of auto glass on all types of vehicles. In Ft. Myers area you will not have to wait to replace your vehicle's windshield longer than necessary. If you call us say, on Saturday, we can book your job and be at the location you specify the following Monday.
We use the best Original Equipment Manufacturer (OEM/OE) auto glass parts, urethane seals and installation equipment tools. The work itself is primarily done by our mobile installers in Ft. Myers area. Contact us right now at one of the listed phone numbers to schedule the repair or replacement of your auto glass.
We Can Easily Accommodate All Vehicle Types and Makes in Ft. Myers
We work on all kinds of cars and trucks, both domestic and foreign, luxury and utility vehicles, old and new ones. We can perform windshield replacement anywhere in Ft. Myers area no matter whether you want it done on a construction site, at your business location, or on your property. Many of our customers want their new windshield installed while they are watching, yet others prefer it to be done while they are at work. Ameripro Auto Glass in Ft. Myers will make every attempt to accommodate your preferences. Please remember that we will come to your location and can start and finish the job with your minimal involvement or without it at all.
What Do I Need To Book The Replacement/Repair Job in Ft. Myers?
There are several things you need to be aware of when you book the job. For example, what is the make and model of your vehicle? What year? What glass part do you need to repair or replace? Windshield replacement is the most popular job people call for. We will also need to consider whether do you plan to pay for the repair yourself or your insurance company will cover the cost? What is the Vehicle Identification Number (VIN)? You can book an auto glass replacement or repair job yourself right here on the website by clicking the button at the top right corner or by calling our local phone number. In Ft. Myers area the phone number is 941-216-2547
Ameripro Auto Glass Can give you $100 for Your Old Windshield today in Ft. Myers
We can proudly say we are the "Home Of The $100 For Your Old Windshield" company because we began this $100-back program in Ft. Myers area before everyone else. The procedure is easy: 1) Book the job to replace your old windshield; 2) If you have a Florida-based insurance for your vehicle 3) when we come at your location to replace your old windshield we'll do the replacement and will give you $100. That is it. We are even set up to bill your insurance company directly, so you don't have to. The last thing you need to do is stress out over something Ameripro Auto Glass can take care of. Let our professionals help you today in Ft. Myers.
We've been doing this for a long time and want to make the process as smooth for you as possible. To schedule the replacement job in Ft. Myers or to get answers to your questions just call our number: 941-216-2547.
Stay Away From Scams During Your auto glass replacement in Ft. Myers.
Many a company will promise you autoglass replacement or repair services in Ft. Myers. They might also tempt you with "more than $100 dollars" promises. Be careful because you might end up with a bunch of gift cards from gas stations, restaurant and souvenir stores. Some auto glass replacement businesses take advantage of many customers, specifically first timers and for that reason charge more for services and earn an additional profit every now and then. When you use Ameripro Auto Glass in Ft. Myers, you'll never have to worry about being scammed. Call us to book your job to receive the $100 or to get your questions answered clearly and honestly.
Let the experts at Ameripro Auto Glass (Ft. Myers) assist you today.
Some Companies Will Not Think Twice About Overcharging You in Ft. Myers
The most challenging thing our customers cannot grasp is many auto glass replacement companies in Ft. Myersorida don't always have your best interests in mind. They don't even have a good reputation. Ameripro Auto Glass is one corporation you can depend on to never take advantage of you throughout your entire process. Always ask around and be sure you do your research: Ameripro Auto Glass is a Better Business Bureau A+ Accredited business. Our customers love our service and awarded us with dozens and dozens reviews and testimonials. Please check out our "Testimonials" page and check our reputation on Google and similar trustworthy sites.
For Quick and Easy Auto Glass Replacement/Repair in Ft. Myers, Call us now
Whether you call us on the phone or fill out the booking form yourself we are always there for you and will help you along the way. That way our communications are clear and we will install the auto glass part you need using proper tools and OEM materials. Some companies will still try to get more money out of you by confusing you with some "laws" or "insurance regulations". Not from us! From Ameripro Auto Glass you can always get clear and honest answer. We are proud of being genuine and straightforward with our customers in Ft. Myers.
Call us to Find Out How to Avoid Common Auto Glass Scams in Ft. Myers
To avoid issues like the ones pointed out in this article, read testimonials and check the reputation of auto glass repair companies in Ft. Myers. Then come back to Ameripro Auto Glass and our team will take care of your needs with expert care.
With high quality equipment, reliable service, and experienced personnel, Ameripro Auto Glass offers replacement and repair services that are sure to give you peace of mind and satisfaction surpassed by none. For additional information and reviews from customers, call us to book your installation or repair job in Ft. Myers.