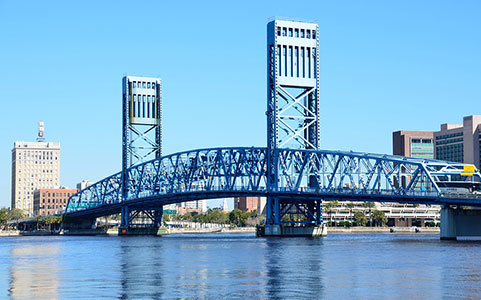 When AmeriPro Auto Glass, LLC replaces your damaged windshield through your Florida based insurance, we will give you $100 for your old windshield at installation!! That's a FREE Windshield Replacement AND $100 to YOU with absolutely no out-of-pocket expense! No Kidding!! No Gimmicks!! All vehicles and all insurance policies with Comprehensive Coverage qualify! We are a Florida Based Company and not out-of-state as many advertising in our area are. AmeriPro Auto Glass, LLC is BBB Accredited A+Rated Company. See why thousands of Floridians have already taken advantage of our $100 For Your Old Windshield offer!! Call today to schedule!!
$100 For Your Old Windshield At Installation!!*
3 Easy Steps!!
 Locate your insurance information. Comprehensive Coverage qualifies you for a free windshield replacement.

 Call us and our team will set up your installation and schedule an appointment convenient for you at your location.

 Your Technician will provide you with a Professional FREE windshield replacement, a copy of our Nationwide Lifetime Limited Warranty and $100.
It's that simple!!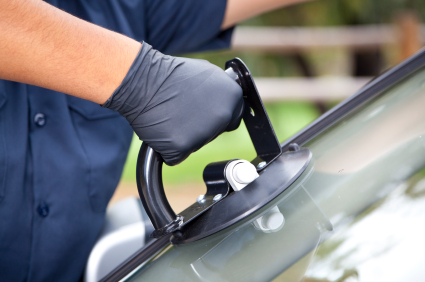 Windshield Replacement in Jacksonville
AmeriPro Auto Glass has our beginnings in Jacksonville and it's the location of our Corporate Office. Our Jacksonville location is set up for both Mobile and In-Shop Auto Glass Services. No job is too big or too small. We can come to you or you can come to our conveniently located shop. The choice is yours and should always be made around your convenience. Our professional, friendly, knowledgeable staff will assist you with the goal of making your experience with AmeriPro Auto Glass quick, easy and pleasant. We look forward to servicing your auto glass needs in Jacksonville.
We use the highest quality OEM and OE auto glass parts, urethane seals and installation equipment designed to be kind to your vehicle. In Jacksonville, our Auto Glass Shop On Wheels can come to your location or you can bring your vehicle to our conveniently located Shop near Beach Boulevard and St Johns Bluff Road. Call now at our shop number listed above to schedule repair or replacement of your auto glass in Jacksonville.
We Can Easily Accommodate All Vehicle Types and Makes in Jacksonville
We work on all kinds of cars, trucks motor homes and semi trucks, both foreign and domestic, utility and luxury vehicles form old to brand new. We can perform windshield replacements, door glass replacements and quarter and back glass replacements anywhere in the Jacksonville area. Whether you want the service performed at a construction site, at your business location, at your home, and yes, even the zoo. We go to a variety of locations each and every day in order to accommodate our customer's needs.
AmeriPro Auto Glass Jacksonville will make every attempt to accommodate your preferences.
What Do I Need To Book The Replacement/Repair Job in Jacksonville?
There are a few things that we will need in order to schedule your windshield replacement or repair, or for any other piece of glass that you would like to have serviced. When you call us, our Customer Service Representative will need to know the year, make and model of your vehicle and which glass part that you need repaired or replaced.
Windshield replacement is the most popular job people call for. If you carry comprehensive coverage, then your insurance company will probably be taking care of things. Please note that the Florida Deductible Waiver Statute affords you a No-Cost Windshield so with a windshield replacement there will be ZERO out-of-pocket expense for you. If any other piece of glass needs to be replaced, your insurance deductible WILL apply, so you are likely to encounter some out-of-pocket expense with anything but a windshield replacement.
We are also going to need your VIN or Vehicle Identification number. You can find this on most insurance cards or inside your driver's door panel or on the lower driver's side of the windshield. You can schedule your auto glass replacement yourself here on our website by clicking the button in the top right corner or you can easily schedule by calling our local phone number. In Jacksonville and surrounding areas, the phone number is 904-654-7445.
AmeriPro Auto Glass Will Give You $100 Cash For Your Old Damaged Windshield In Jacksonville
We can proudly say that AmeriPro Auto Glass is "The Home of $100 Cash For Your Old Windshield". We started this program in Jacksonville almost 5 years ago, in April 2012. Since then, we've give out well over one million dollars in $100 Cash for Your Old Windshield purchases. Getting $100 Cash For Your Old Windshield is easy: 10 Schedule to have your old damaged windshield replaced by AmeriPro Auto Glass through your vehicle's Florida-based insurance policy; and 2) As soon as our technician finishes replacing your old damaged windshield, he will take your old one and hand you $100. That is it. We are set up to direct-bill your insurance company to make it easy. We take care of everything AND give you $100! Call AmeriPro Auto Glass Today and let our professionals show you a level of customer service that you expect!
We've been doing this for a long time and want to make the process as smooth to you as possible. To schedule your windshield replacement or other auto glass service in Jacksonville or surrounding areas just call our main shop number: 904-654-7445.
Stay Away From Scams During Your auto glass replacement in Jacksonville.
Many a company will promise you autoglass replacement or repair services in Jacksonville. They might also tempt you with "more than $100 dollars" promises. Be careful because you might end up with a bunch of gift cards from gas stations, restaurant and souvenir stores. Some auto glass replacement businesses take advantage of many customers, specifically first timers and for that reason charge more for services and earn an additional profit every now and then. When you use Ameripro Auto Glass in Jacksonville, you'll never have to worry about being scammed. Call us to book your job to receive the $100 or to get your questions answered clearly and honestly.
Let the experts at Ameripro Auto Glass (Jacksonville) assist you today.
For Quick and Easy Auto Glass Replacement/Repair in Jacksonville, Call us now
Whether you call us on the phone or fill out the booking form yourself we are always there for you and will help you along the way. That way our communications are clear and we will install the auto glass part you need using proper tools and OEM materials. Some companies will still try to get more money out of you by confusing you with some "laws" or "insurance regulations". Not from us! From Ameripro Auto Glass you can always get clear and honest answer. We are proud of being genuine and straightforward with our customers in Jacksonville.
Call us to Find Out How to Avoid Common Auto Glass Scams in Jacksonville
To avoid issues like the ones pointed out in this article, read testimonials and check the reputation of auto glass repair companies in Jacksonville. Then come back to Ameripro Auto Glass and our team will take care of your needs with expert care.
With high quality equipment, reliable service, and experienced personnel, Ameripro Auto Glass offers replacement and repair services that are sure to give you peace of mind and satisfaction surpassed by none. For additional information and reviews from customers, call us to book your installation or repair job in Jacksonville.